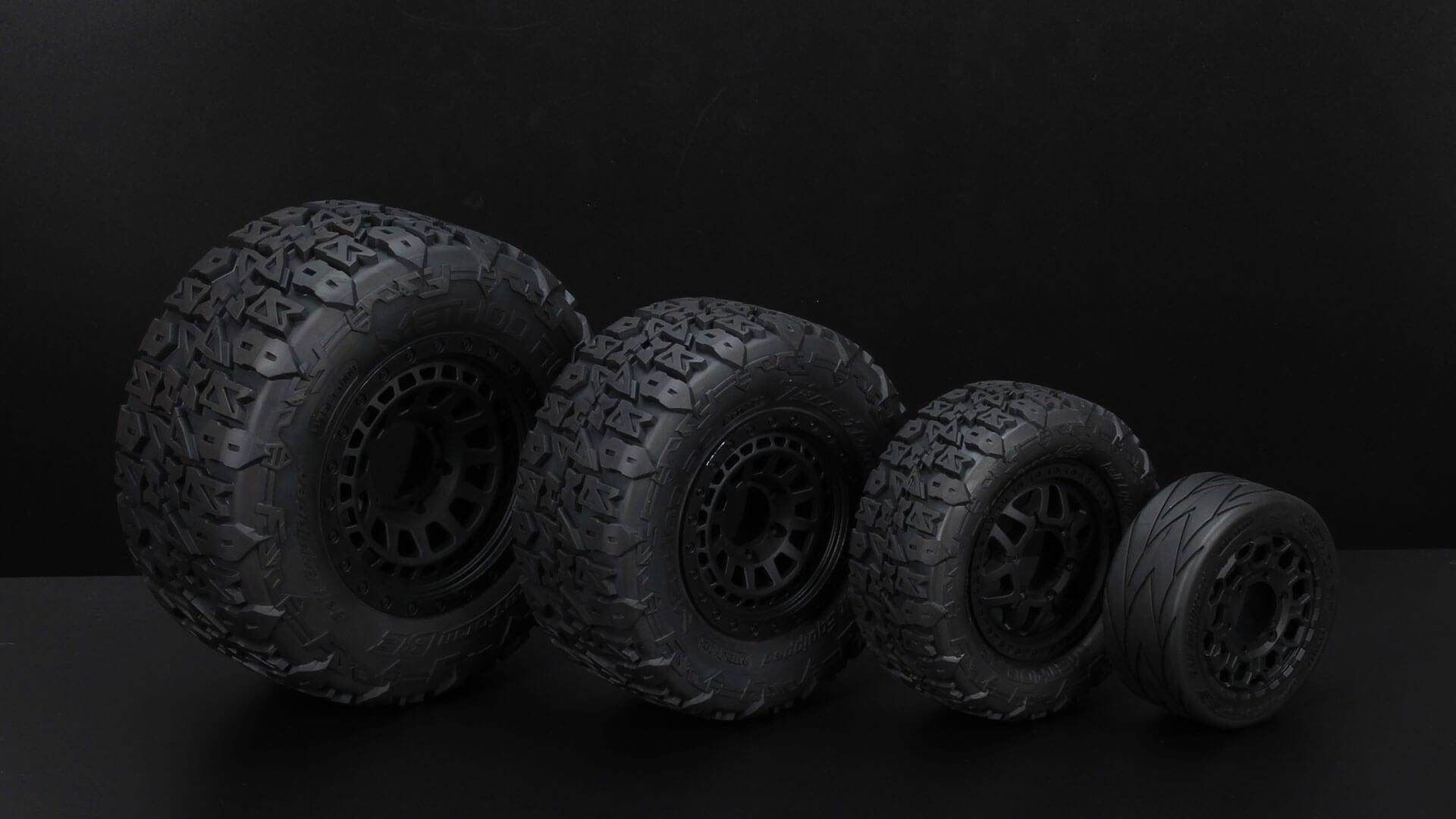 Create Your Story with our Belt equipped tires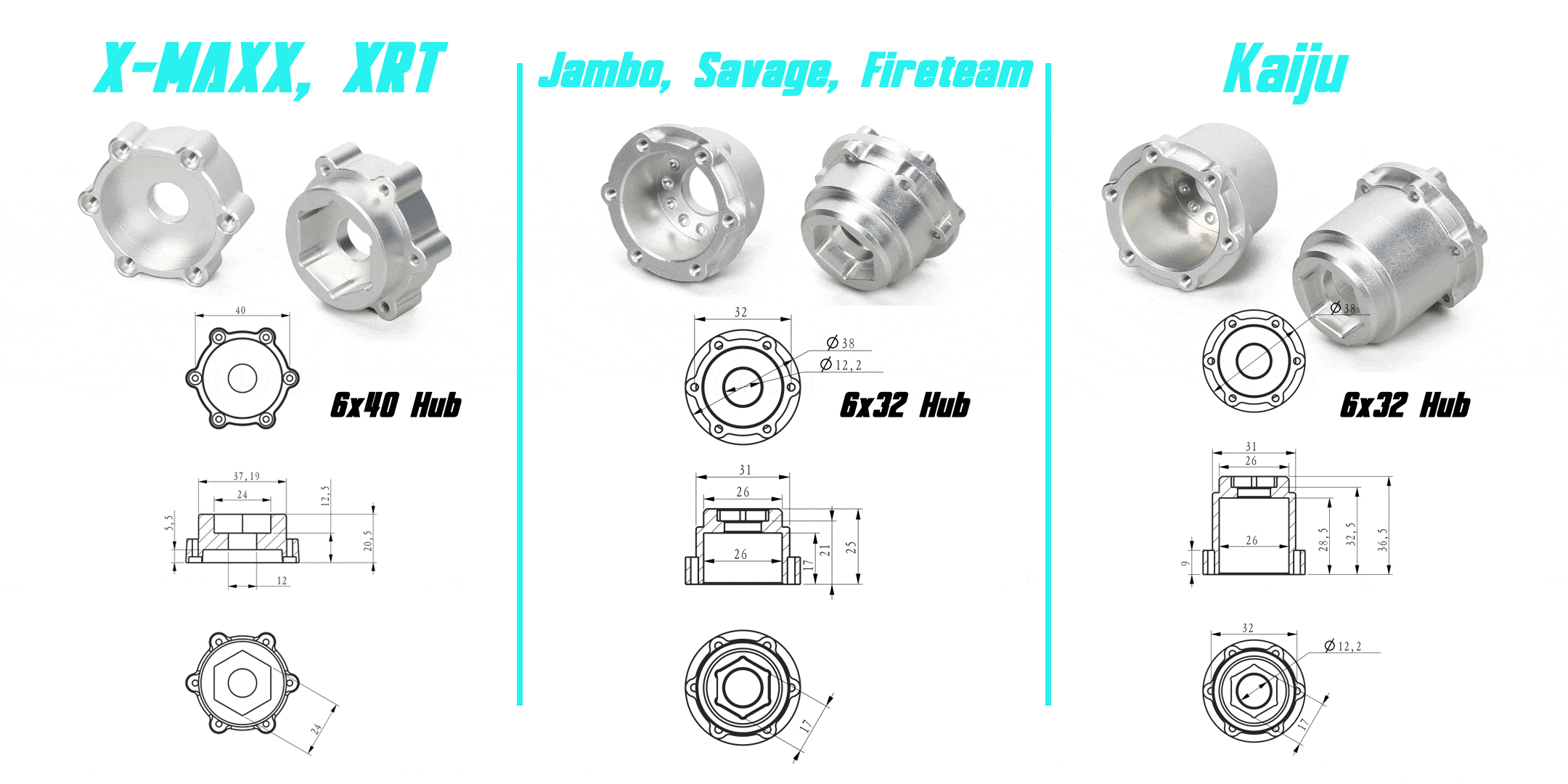 Tough as nails! If you're looking for some basher proof tires that give just a little more, these are for you. Great tires - H.A.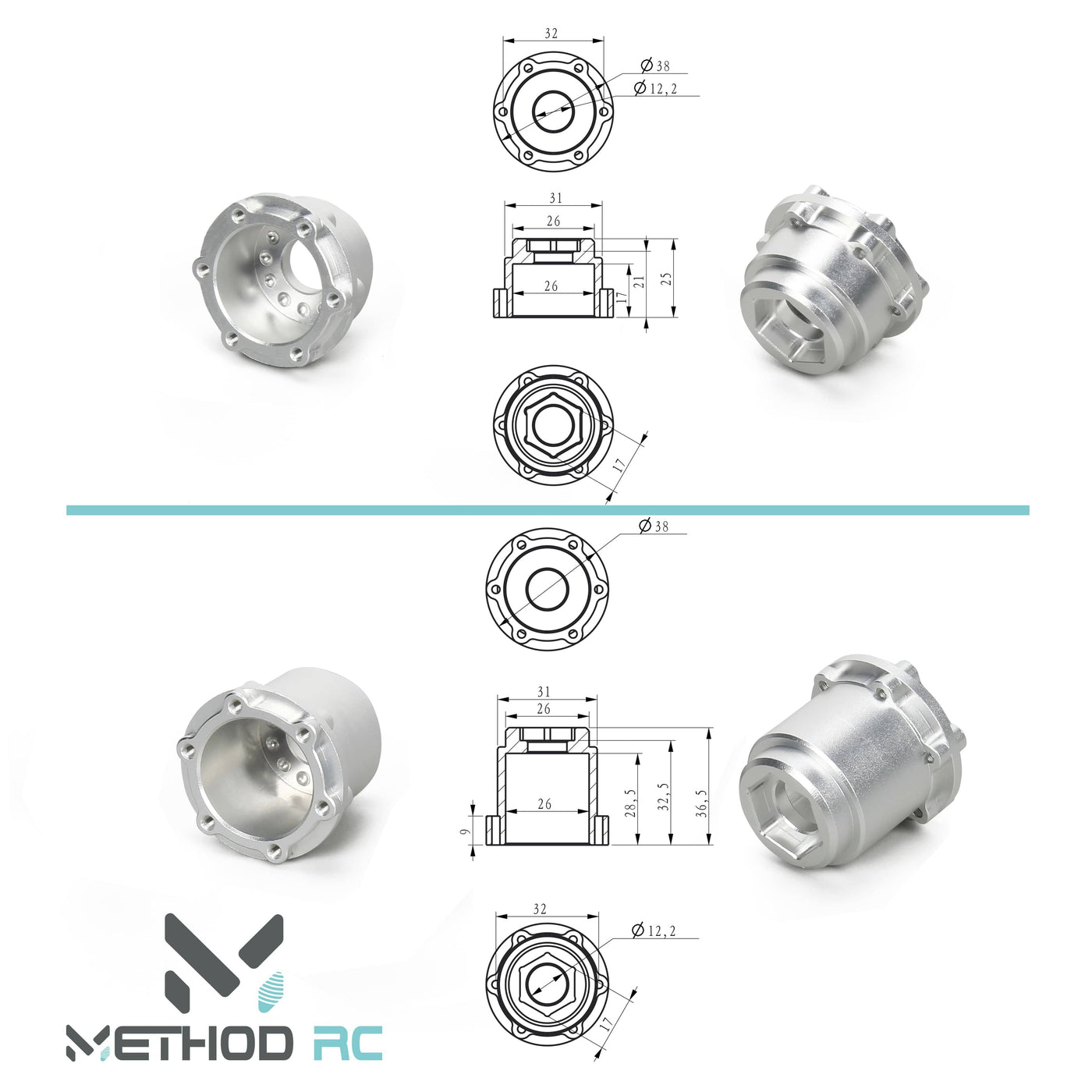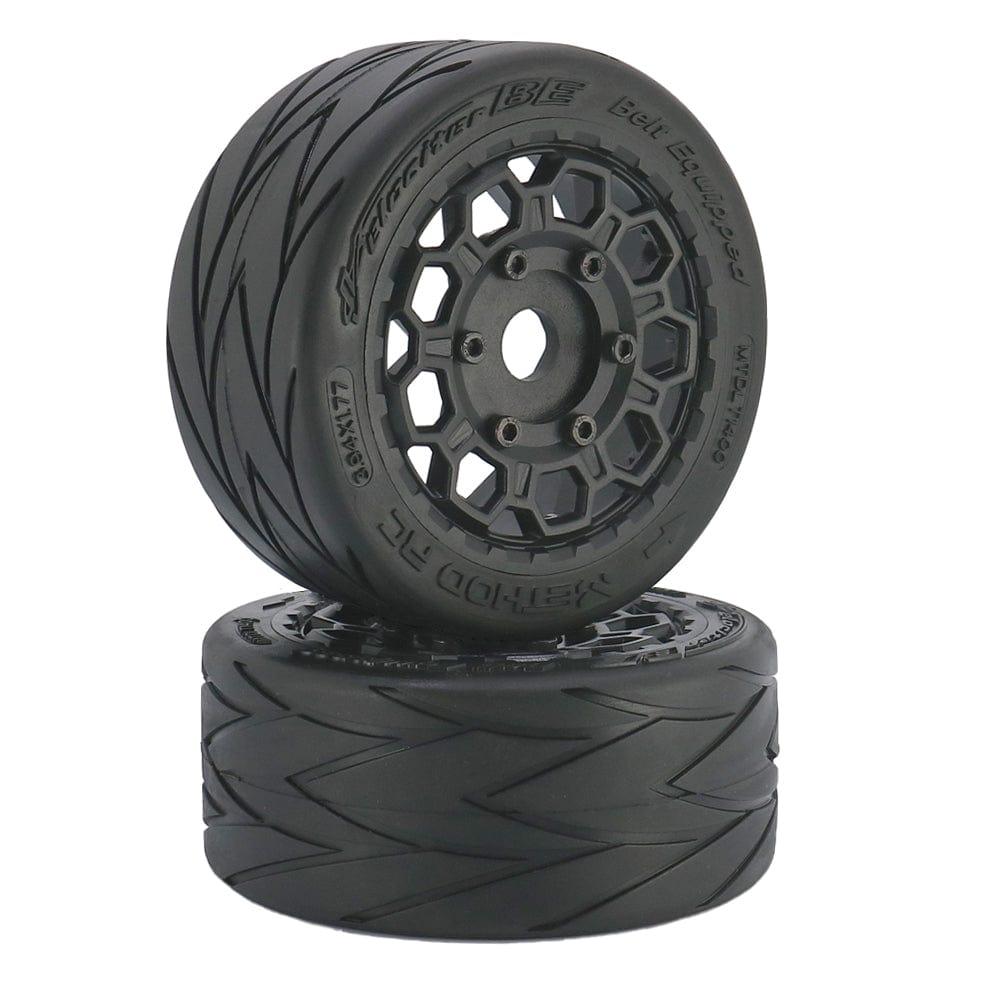 Hexes available in different offsets for a wide Variety of vehicles
Our hexes provide an array of offset hex options for various vehicles.
On-Road Rage
Our Belt Equipped tires are built for speed and speed is synonymous with on-road. Take a peak at the the Velociter Belt Equipped Tire.
"I think it's worth a good deep review on the website because it is quite different than the OEM Mojave pintire, and it actually handles better than the Proline Hyrax UDR tire. We will test it on our grass track as well as some hardpack dirt."